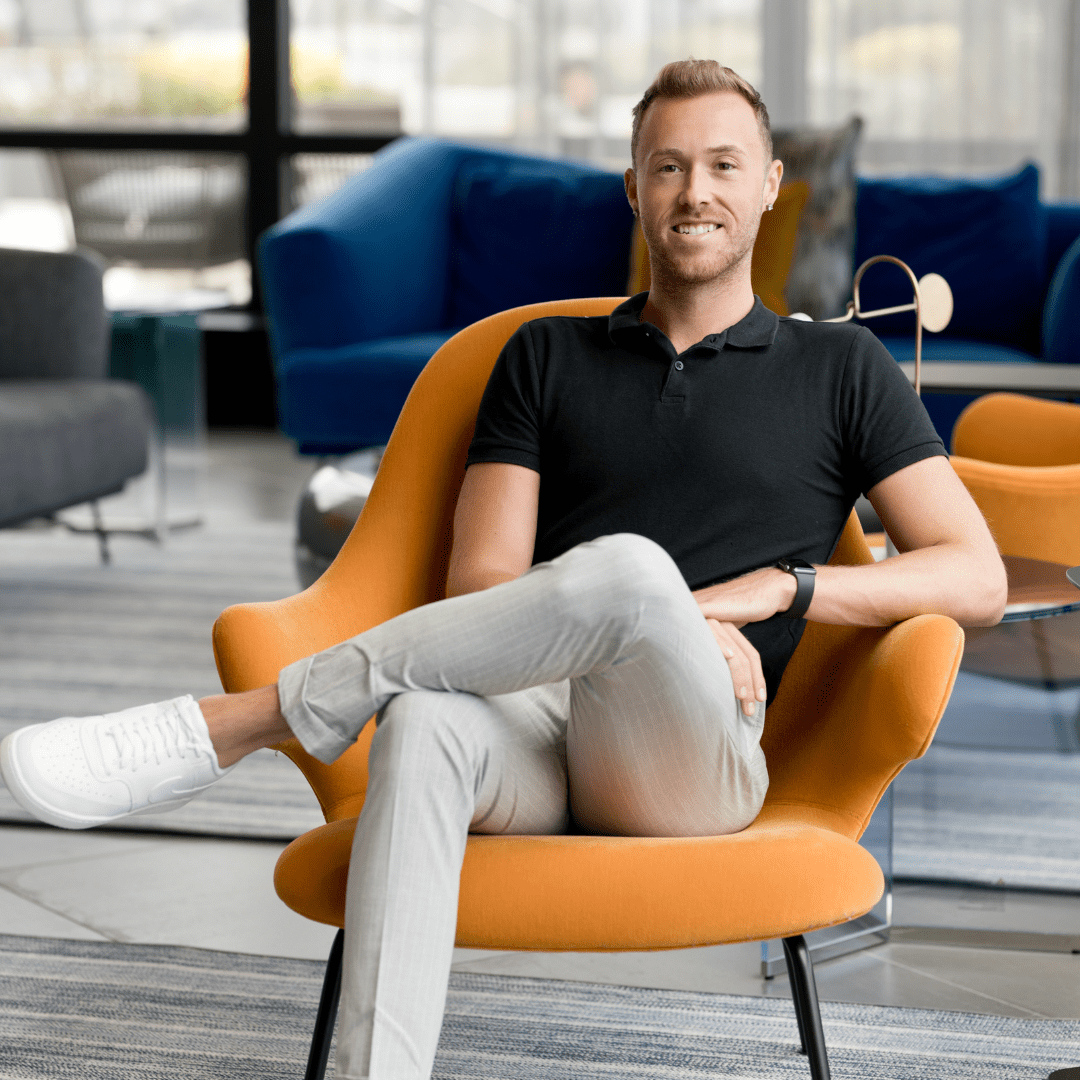 Meet Cody~
Cody joined our team as a Realtor in September 2019 after working with us as an office manager. He is a native to the North Shore area and grew up in North Reading. After graduating from North Reading High School, Cody attended Southern New Hampshire where he completed his bachelors degree in Operations Management. Honesty and integrity, along with determination and dedication, are philosophies that he strives for in all aspects of his life and career. With over 7 years of [...]
Meet Cody~
Cody joined our team as a Realtor in September 2019 after working with us as an office manager. He is a native to the North Shore area and grew up in North Reading. After graduating from North Reading High School, Cody attended Southern New Hampshire where he completed his bachelors degree in Operations Management. Honesty and integrity, along with determination and dedication, are philosophies that he strives for in all aspects of his life and career. With over 7 years of customer service experience, Cody is ready to help all his clients achieve their real estate goals.
Real estate has always been a part of his life and career interest as his father owned a construction company growing up flipping and renovating houses. As a kid he would help his father make sure the houses were ready for showings and deadlines. He quickly realized he had a passion for real estate and helping people move into their dream home. Call Cody for your own personalized Real Estate plan today!
Office Location
133 Main Street
North Reading, MA 01864
Contact Info
Specifications
Languages:
Specialties:
Service Area:
Cody's Testimonials
Thank you Cody for all your help, especially given all the complexities of being abroad and tenants involved. I'm glad we chose Farelly Real Estate to sell our beautiful home and grateful for Geri teaming us up with Cody, who is an absolute star. Well done and thank you so much. 
Estine
Geri and Cody were unbelievable guiding us through this entire process. We had some difficulties with the building inspector in our town with some pre-existing conditions and Geri guided us through the entire process. I still can't believe that this deal got done after so many issues but I can only say that it is all because of Geri and Cody. I cannot recommend them enough I can definitely say that I would've not sold my home if I did not use them as my realtor. Highly highly highly [...]
A.A
Cody and the team at Farrelly consummate professionalism. Cody answered all of my questions and helped me find a rental unit in my budget. He was expeditious in answering all my questions and made the process straightforward. I look forward to working with Cody and the Farrelly group in the future when I'm in the market to buy. 100/10
19 December 2022, 14:30 PM
  Farrelly Realty Group (Agent Cody Rogers and owner Geri Farrelly) we're the most valuable resources in the selling of our home in North Reading. The services they provided were critical in setting up our home for the best opportunity for success when we listed. The complimentary staging services, storage unit, professional grade video and photographer services are a very nice touch! Cody and Geri go above and beyond to make sure this isn't just another transaction and will make sure you [...]
Chris Baker
I just wanted to say what a pleasure it was to work with Cody on this transaction, and thank him for all his hard work and professionalism. Real estate transactions are rarely smooth, and it's always nice to work with a true professional on the other side. Congratulations (and thank you again!!) for helping us get this one to the closing table.
Vincent Maniscalco
Cody was our Real Estate Agent as first time Home Buyers and we highly recommend using him especially if you are buying a home for the first time. Cody came to every open house we attended. Before each open house, he would meet with us and give us more information about the property and then we would debrief about each house after touring. He was available at all hours of the day - during the week and weekends to answer any and all of our questions and concerns. He not only educated us on the [...]
Jessica Martino
As a first time home buyer, I was incredibly happy with Farrelly Realty Group; and more specifically, their Real Estate Agent, Cody Rogers. Cody is always available every single step of the way, even now after closing, to answer questions and to help make the home buying process smooth and less stressful. He truly went above and beyond, carefully listened to my wants/needs, and did everything he could to deliver (even when I thought it was a shot in the dark). Cody is positive, upbeat, [...]
Heather Q
Positive: Professionalism, Responsiveness I met Cody in one of his open houses and his manual for the house is the most detailed one I've ever seen. It's his attention to detail that let us decide to work with him and we haven't regretted it a bit! He is very responsive and resourceful and I would highly recommend him to anyone looking to buy or sell a house!
Evan Liu
I had the pleasure of having Cody Rogers, of Farrelly Realty Group, represent me in the sale of my home. It was not only Cody's amazingly positive and professional attitude that impressed me, with Cody's solid knowledge of real estate, I trusted Cody with the entire selling process and was not disappointed! Whether you are selling or buying your next home, I HIGHLY RECOMMEND Cody Rogers!!  
Lisa Catalano
Cody was so informational and friendly! He truly made this exciting process so easy, relaxing and fun.  In love with my new apartment!
Leah Mackenzie
Contact
Hi there! How can we help you?
Contact us using the form below or give us a call.
Hi there! How can we help you?
Contact us using the form below or give us a call.